Autor: Fernando Ribeiro | Moonspell
Editora: Saída de Emergência
Idioma: Inglês
MOONSPELL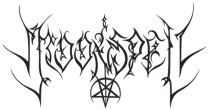 ---
---
---
Regular Edition
Languages:
Portuguese, English (Bilingue, Bilingual)
First Edition: 25/01/2013
Pages: 144
Sizes: [227x227]mm
Weight: 549grs.
Cover: Soft Cover
Authors: Fernando Ribeiro and Paulo Moreira

The never-before-told story of the greatest portuguese Heavy Metal band Moonspell.

"We might be not as cool as the Swedish, not as evil as the Norwegian, not so badass as the American, not so grand as the British or not as good archievers as the German bands. We are Portuguese. And this is a piece of our History that, in all it´s sorrows and excellent times, is worth to be told. If you are holding this book in your hands, you´ll agree. You´re a true fan. Thank you!"
Fernando Ribeiro, Mooonspell.
 
A história nunca contada da maior banda de Metal portuguesa
E de repente, vinte anos passaram desde que nos reunimos, pela primeira vez, para explorar a nossa obscuridade, usando a música como voz. Dentro destas páginas, encontrarão um modesto relato, feito a partir de um ponto de vista privilegiado de episódios seleccionados da história dos MOONSPELL, cruciais para entender os ambientes e o crescimento dos mais ilustres embaixadores portugueses do Metal Gótico. Ficarão a saber que a história de uma banda é bem mais do que sangue, suor e lágrimas. Que é, de facto, feita de actos de fé, de pressão interior e exterior quase insuportável, de recompensas que envergonham os deleites de qualquer Paraíso. Saberão o que é ser um português no Mundo; como gravações em Londres podem despoletar a loucura artística. Conhecerão o fim de cumplicidades, pulverizadas pelos caprichos de egos; o preço a pagar pela ingenuidade; as viagens intermináveis que atingem sempre um qualquer destino. Bemvindos a um mundo escuro, apaixonante, feito de compromissos e de humanidade, onde os lobos têm coração, a religião pecado, onde borboletas destroem edifícios, onde a escuridão envenena a esperança. Onde há uma taça cheia de antídoto prestes a tornar-se memória de uma noite eterna. Onde Alpha e Omega se seduzem para se tornarem um só. Ilustrada dramaticamente por uma série de fantásticas fotografias, esta é a história nunca contada dos MOONSPELL. A loucura que a Lua cheia instala. Desfrutem.