Autor: Fernando Ribeiro
Editora: Alma Mater Books
Idioma: Inglês
MOONSPELL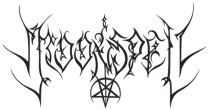 ---
---
---
PURGATORIAL is a collection of poems by Fernando Ribeiro, lead singer of the Dark Metal band MOONSPELL.
This anthology sees the light of the day via ALMA MATER BOOKS, a newly found Portuguese printing house, dedicated to release the poetry of musicians, actors, politicians, athletes and whoever still feels the impulse of communicating through the written word.
This edition contains all poetry composed by the author between the years of 2001 and 2012 in Portugal.
Due to public demand, we now offer to our most esteemed clients, the opportunity to read Fernando's work in English, for the very first time.
All the original editions are now either out of print or sold out, with the exception of the very same anthology still available in Portugal and in Brasil via Saída de Emergência e Aquário Editorial, respectively.
Fernando took upon his own hands the job of translating all the poems himself for a better and more personal end result. In his own words he states that he rewrote more than what he translated, bringing his original Portuguese pieces into a new light, fitting to the English language.
It's an intense and heavy book, getting into much more detail and proximity to the author's expanse, even more than the lyrics he pens for his band MOONSPELL.
A trip into dark rooms of uncertain futures, of demonology lists and straight forward love poems.
A must have for any Moonspell fan or for any enthusiast of dark poetic verse.
ALMA MATER - BOOKS WITH SOUL!